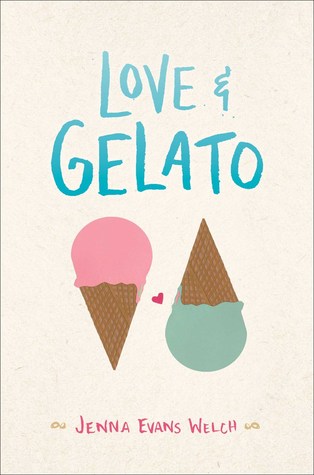 When Lina's mother dies of cancer, her last wish is for Lina to live in Italy with her biological father — a man Lina has never met. Now, after sixteen years of no contact, Lina must completely uproot her life, leaving her remaining family, friends, and school behind to live with a man who runs a cemetery. In Italy, Lina is determined that her visit will only last the summer. But, after receiving a journal from her mother written during her stay in Italy, Lina decides the mystery surrounding her mom's early life must be solved. Why did her mother leave this journal for her? What message is she trying to send? As Lina tries to unravel her mother's Italian past, adventures ensue — complete with new friends, enemies, loves, and, of course, gelato.
Super, super cute!! I will admit, the plot is predictable, but the story itself is really fun to read. The characters are great, and I especially liked that we got to read what Lina's was experiencing, as well as what her mother experienced through her journal. The book has just the right mix of happy/sad feels, and that's hard to do. Also, there's Italy. If I didn't want to go to Italy before reading this book (and I totally did), I definitely want to go now. If you're in the mood for an light-but-kind-of-sad, romantic-y read, give this one a try. It's worth it!
Rating: 4/5
For full analysis (including flags and SPOILERS) click here.