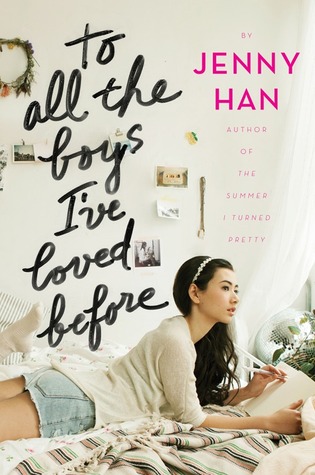 For most of her life, Lara Jean has lived in the shadow of her older sister, Margo. But when Margo leaves for college, Lara Jean is left with the role of oldest sister living at home, and the pressure is demanding. Just when she thought her junior year couldn't get more complicated, Lara Jean finds out that her secret love letters, ones she'd written to old crushes, have been mailed out. Now Lara Jean has to do some real damage control as her romantic life spins out of control. The ensuing schemes and antics make this "rom-com" read fun and enjoyable.
This book is so cute! I usually don't like this kind of read (the easy romance novel in which the main character is obsessed with boys), but this one really surprised me. Most of the story is, of  course, Lara Jean dealing with her secret crushes receiving their love letters (YIKES!). However, there's a ton of family/sister drama laced in that adds depth and meaning to the book. If you're looking for a fun "beach read", this is it. I actually liked it so much that I'll probably read the sequel!
Rating: 4/5
For full analysis (including flags and SPOILERS) click here.