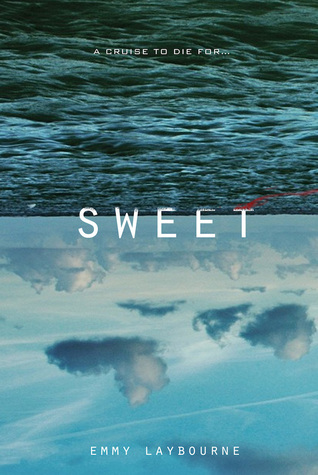 Science has finally invented a substance, Solu, that, when consumed, will help people lose weight and keep it off. Naturally, Solu is much-anticipated by the general public, but will be available first only to the lucky passengers aboard the Solu cruise. While at sea, passengers will get to try Solu, and will hopefully leave the seven-day cruise wearing a smaller clothing size. Laurel, whose best friend, Viv, begged her to go on the trip, is skeptical of the sweetener, and believes she and Viv shouldn't be obsessing about their weight. Tom, the "host" of the cruise is also more interested in staying fit than taking drugs for weight loss. As the cruise begins, passengers express their enthusiasm for Solu and its effects. But, as the days pass, it appears that Solu is not all that it seems to be. Laurel, Tom and the other passengers must fight to survive as the weight-loss cruise turns deadly.
Wow! This book was so much better than I thought it would be. I was expecting a mindless, cheap-thrill (and it was), but it was much more! The premise had me hooked — a sweetener that keeps people skinny? Then you release that sweetener during a cruise and (dun dun dun) bad things start to happen? I'm in. What I liked best was, besides the action and drama, there were some important issues buried in the book. What does it say about our society that we're SO obsessed with body image we would do ANYTHING to be thin? Should people who make addictive substances (i.e. sugar), be held accountable for their actions? It's a lot to think about, but don't worry — there's plenty of suspense and blood (so much blood) to keep things interesting.
*Lonestar book, 2016
Rating: 4/5
For full analysis (including flags and SPOILERS) click here.